Study Options to Suit You
Watch the video below to find out about our study options.


More About Our Study Options
All our study options cover the same material and assignments and you obtain the same qualification upon graduation. The only difference is the mode of learning.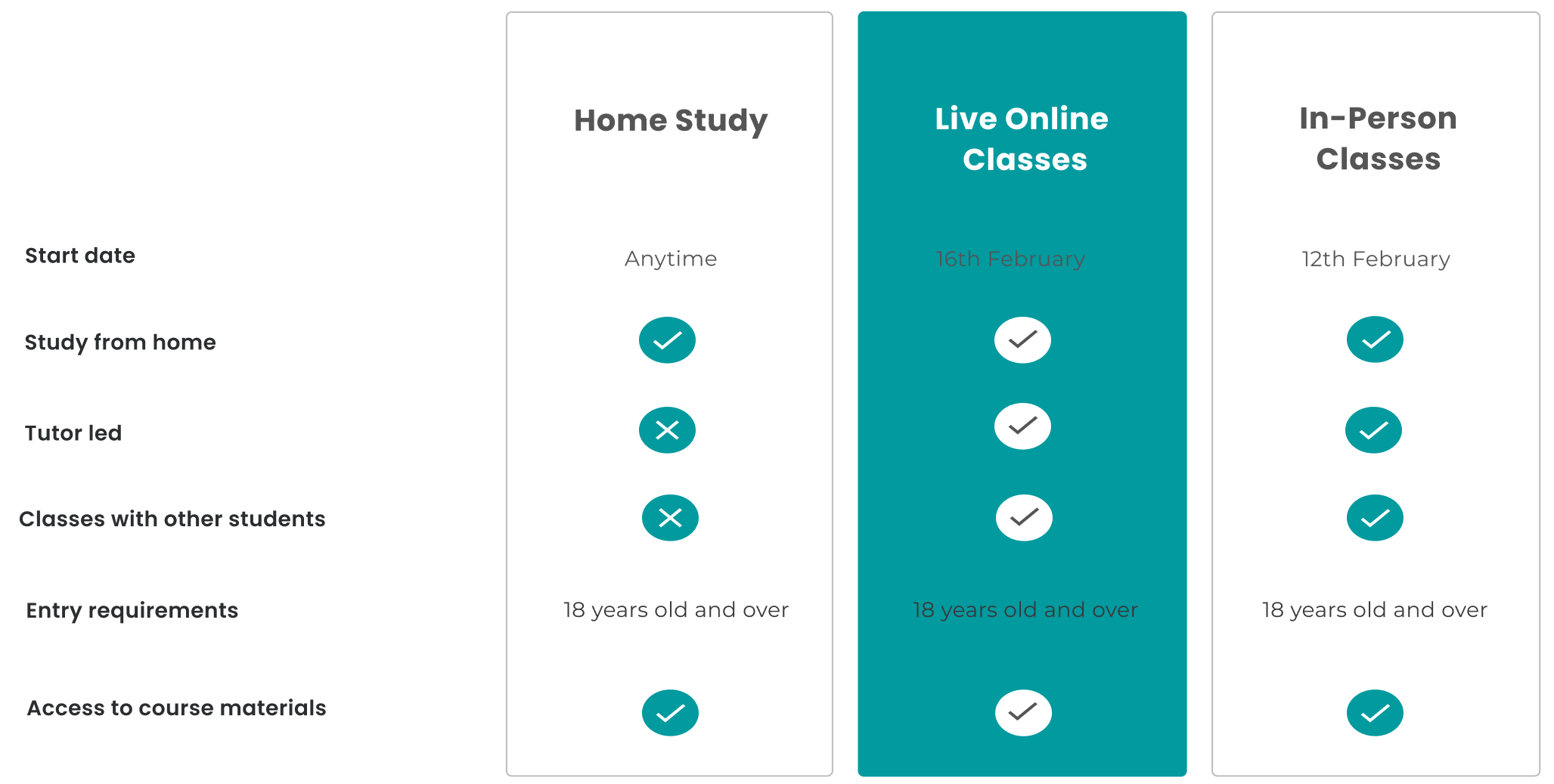 Frequently Asked Questions about Study Options


What are the benefits of doing a home study course?

Our home study courses offer you the flexibility to complete your assignments when it is convenient for you. This ensures you can work at your own pace but always with the support of your tutors.


What are the benefits of doing a classroom-based course?

By choosing one of our classroom-based courses, you have the benefit of attending classes either every other Saturday or one evening a week. Whatever option you choose, you'll receive the guidance and support of our expert tutors, while also being able to complete the assignments at your own pace. This approach ensures that you receive the optimum support and knowledge required, with the least amount of disruption to your personal schedule.


If I select the live-online classes option, what is my learning experience like?

You participate in a virtual classroom setting with a tutor and live online classmates. Your class schedule has set dates and times. It is the same tutor-led experience as the in-person option; the only difference is that you attend from the comfort of your home.
We're here to help
Our experienced team can answer any questions you have about our courses and the payment options available. We can also advise you on the materials you need to get started. Whether you want to change career, upskill, or simply learn the basics, we have the right course for you.
Just contact us and we will arrange to call you back.